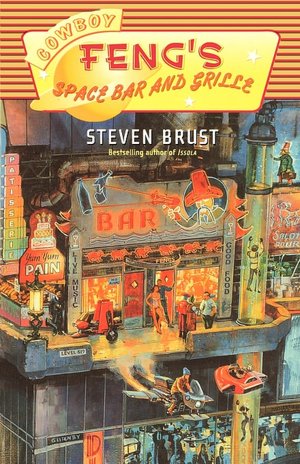 This is what I started reading after coming in from the pool where I finished
Death at Pemberly.
I love Stephen Brust. He's amazing.
To Reign in Hell
-- awesome.
I've actually read this one before, but it's been years and I randomly picked it up at the library because I couldn't remember it. It's familiar, and sadly I think I might remember the twist at the end... But still an enjoyable read. Also, it's one of those surprising books in which first person narration works for me.
Tomorrow is a travelling day, so I might not get to make much progress on it.